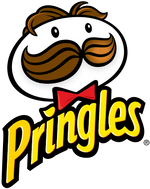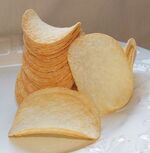 Pringles is a brand of potato- and wheat-based stackable snack crisps owned by the Kellogg Company.Originally marketed as "Pringles Newfangled Potato Chips", the Pringles brand generates annual sales in excess of $1 billion. Pringles are sold in more than 140 countries, and have yearly sales of more than US$1.4 billion.
They were originally developed by Procter & Gamble (P&G), who first sold the product in 1967. P&G sold the brand to Kellogg in 2012.
Ad blocker interference detected!
Wikia is a free-to-use site that makes money from advertising. We have a modified experience for viewers using ad blockers

Wikia is not accessible if you've made further modifications. Remove the custom ad blocker rule(s) and the page will load as expected.